Welcome To Booze & Bubbles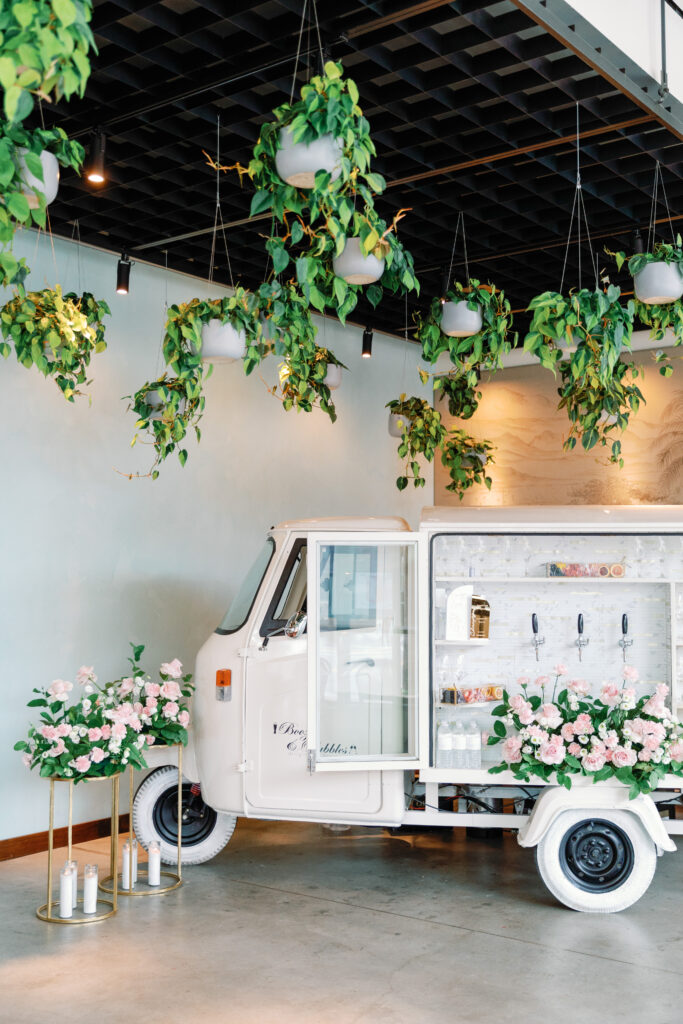 Booze & Bubbles was inspired by a vision to create a safe yet fun drinking experience to help others celebrate their most precious moments.  We are currently serving Tampa and surrounding Central Florida areas.
Our services are limitless.  We are the perfect accessory for weddings, bridal showers, grand openings, real-estate openings, social hours, birthday parties, and the list goes on.  We forgot to mention, our truck could also service kids parties with fun fuzzy drinks and much more!  We have designed an exclusive and innovative mobile tap experience like no other.  Did we mention, our truck is eco-friendly?  Yep, she can operate indoors.
To make our luxurious drinking experience more memorable, we have designed our signature champagne walls to compliment the experience.  Our champagne walls will aesthically add character to any event.  
Booze & Bubbles offers' different packages to curate an experience catered for you!  We have partnered with local businesses to become a one-stop shop for all of your needs.